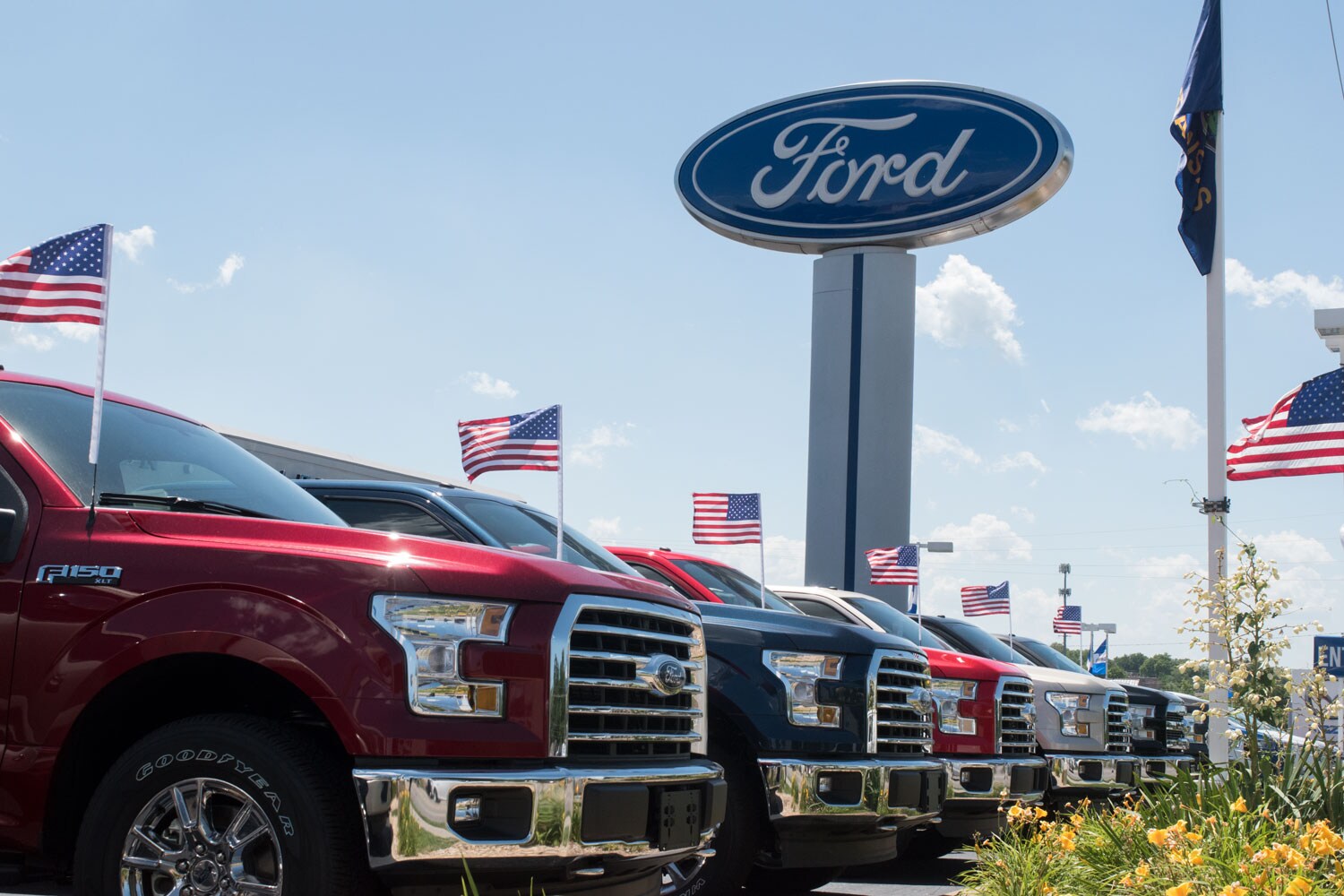 Laird Noller Lawrence Ford, is proud to serve Lawrence, Kansas, the sixth largest city in Kansas! Named after abolitionist Amos A. Lawrence, our beautiful city has a proud and rich heritage. Whether you live in the area or are just passing by, these are some of the top things to see and do in Lawrence.
Spencer Museum of Arts and other museums
If you love the arts, you're in the right place. The Spencer Museum of Arts boasts a collection of nearly 36,000 artworks and artifacts from all over the world, including Japanese Edo paintings, Native American works, and European sculptures. The museum has both a permanent collection and a rotating selection, so you can always count on discovering something new and interesting on repeat visits.
And that's just one of the many incredible museums and art centers in Lawrence, Kansas. If you love the arts, you may also want to check out the Phoenix Gallery, Lawrence Arts Center, Watkins Museum of History, and Haskell Cultural Center and Museum.
Parks and trails
Hikers, animal watchers, and all-around lovers of the outdoors have lots to do in Lawrence. The city is packed with family-friendly river parks, pretty lakes, woodland trails, and nature preserves. The Baker University Wetlands are particularly well suited for bird and wildlife viewing, while South Park provides a calm respite from the hustle and bustle of the city without taking you out of its heart.
Meanwhile, the Lawrence Rotary Arboretum is the perfect place to go for a walk or bike ride. And if it's a camping spot you're looking for, check out Clinton Lake - the reservoir, created by the Clinton Dam, spans 35 square miles and its water is maintained by the U.S. Army Corps of Engineers.
Whatever your reason for being in Lawrence, Kansas, you'll always find something to do. And if you need a high-quality ride to get around, make sure to check out our showroom in Laird Noller Lawrence Ford!
Hours
Monday

9:00AM - 7:00PM

Tuesday

9:00AM - 7:00PM

Wednesday

9:00AM - 7:00PM

Thursday

9:00AM - 7:00PM

Friday

9:00AM - 6:00PM

Saturday

9:00AM - 5:00PM

Sunday

Closed
See All Department Hours
Dealership Hours
Monday

9:00AM - 7:00PM

Tuesday

9:00AM - 7:00PM

Wednesday

9:00AM - 7:00PM

Thursday

9:00AM - 7:00PM

Friday

9:00AM - 6:00PM

Saturday

9:00AM - 5:00PM

Sunday

Closed
Parts Dept. Hours
Monday

8:00AM - 6:00PM

Tuesday

8:00AM - 6:00PM

Wednesday

8:00AM - 6:00PM

Thursday

8:00AM - 6:00PM

Friday

8:00AM - 6:00PM

Saturday

8:00AM - 3:00PM

Sunday

Closed
Service Dept. Hours
Monday

7:00AM - 6:00PM

Tuesday

7:00AM - 6:00PM

Wednesday

7:00AM - 6:00PM

Thursday

7:00AM - 6:00PM

Friday

7:00AM - 6:00PM

Saturday

8:00AM - 3:00PM

Sunday

Closed
Directions
Get Directions